Action speaks louder than words. Want to know what someone stands for? Look at their record of results. In almost nine years serving Passaic County, I have demonstrated a commitment to fiscal responsibility, economic development, and standing up for the vulnerable and for the American values of inclusion and opportunity.
Nothing has more vividly illustrated the range of issues that County government deals with than the COVID19 crisis. Passaic County has risen to that crisis in so many ways, from opening the first county-run testing site in the State, the first county-operated at-home and mobile testing program, to providing food aid to families and direct grants to businesses and nonprofits, to our efforts in 2021 to get vaccines to everyone who needs them and help avert an eviction and foreclosure. State and federal partnerships, and funding through the CARES Act and American Rescue Plan, have been essential to our success.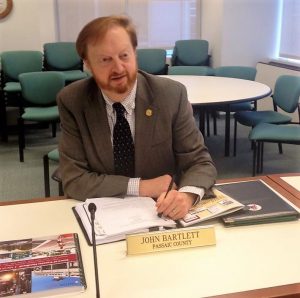 Your Passaic County government has key roles to play in almost every element of your quality of life, and I am particularly proud of my record of results on these issues:
What's more, I've worked across the aisle to get things done – not by sacrificing my principles, but by finding and working together on the issues that unite us. We need more representatives who bring that attitude to their work, to overcome partisan gridlock. Governing isn't about scoring political points: good governing is about earning our constituents' support by serving them. I hope my track record of making County government more accessible, efficient, and responsive has earned yours.